Australians urged to prepare for most significant bushfire season since black summer


Communities are being urged to prepare for what is likely to be the most significant bushfire season since the 2019-20 black summer fires.
Large swathes of Australia are likely to experience an "increased risk" of bushfires due to forecasts of above-average temperatures, decreased rainfall, high fuel loads and changing weather patterns, according to the Australasian Fire Authorities Council (Afac) outlook.
Increased risk of bushfire is the chance of a higher number of bushfires occurring that require pre-emptive management and firefighting compared with the average. Areas at increased risk include regions in Queensland, New South Wales, Victoria, South Australia and the Northern Territory.
The chief executive of Afac, Rob Webb, said fire was a regular part of the Australian landscape in spring, but the climate influences driving increased risk of bushfire this season were widespread.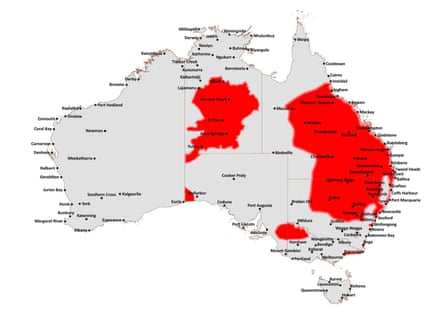 Delivering a strong…