'I'm heartbroken': residents and tourists mourn the destruction of Lahaina

Just over a week since wildfires ripped through the western part of the Hawaiian island of Maui and killed at least 110 people, residents, historians and international tourists are still processing the near total destruction of Lahaina.
Brad Shirakawa, 68, a photojournalist and multimedia producer from San Jose, California, has been travelling to Lahaina since 2003.
"I've been there about a dozen times; I was there in July last year. I have some friends there now and some family that live on the island. There's nothing better than enjoying a cold brew while listening to the musicians on the west side of Maui, [the] Lahaina and the Kaanapali beach area," he says.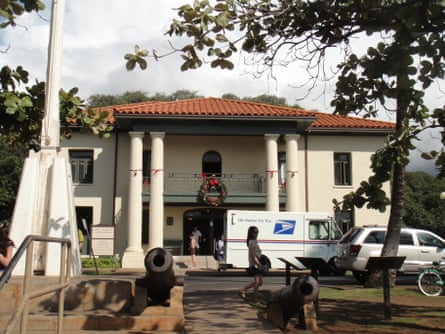 "I am fortunate to have met some of them: Ron Hetteen and Damon Parrillo, Kawika Lum Ho and Sam Ahia. Sam was well known for playing at Kimo's restaurant on Front Street, which burned to the ground. I've donated to Legacy of Aloha, which was set up to aid the…