Russia Launches First Moon Mission after Half-Century Hiatus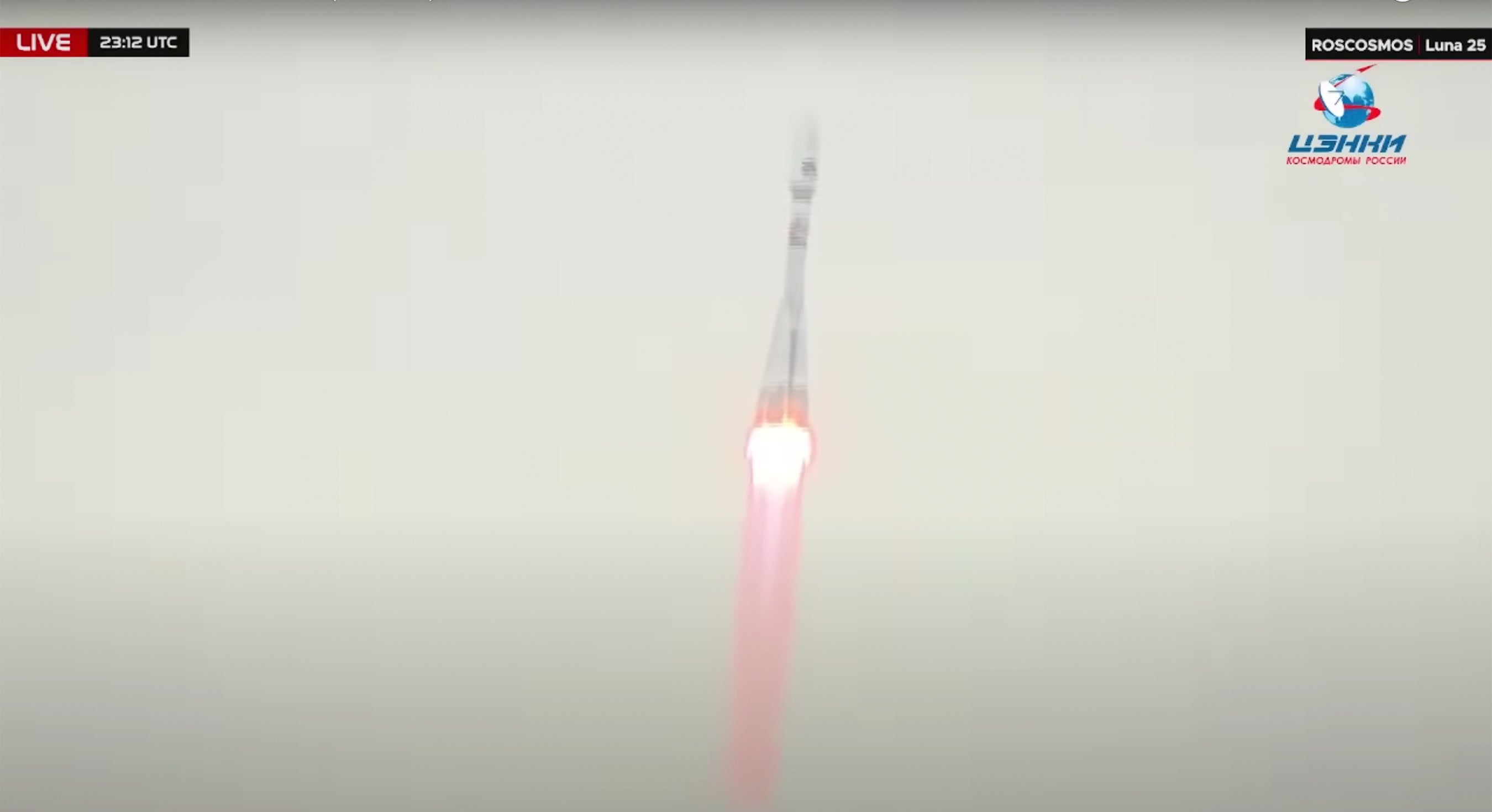 Russia has launched uncrewed spacecraft to the Moon's south pole — its first lunar mission in 47 years. If successful, the mission would be the first to land in the region, and could mark the start of considerable activity there from multiple countries and private companies.
"It's an area where we might expect to see increased concentrations of water ice," says Simeon Barber, a planetary scientist at the Open University in Milton Keynes, UK. "As you go further towards the pole, it gets colder and the potential for water ice increases."
Luna 25 launched at 11.11 p.m. UTC on a Soyuz rocket on 10 August from the Vostochny Cosmodrome in eastern Russia — marking a move away from Russia's dependence on Kazakhstan, which hosts its main launch site, the Baikonur Cosmodrome. It will take around five days for the spacecraft to reach a 100-kilometre orbit around the Moon. The landing attempt is scheduled for 21 August at the 100-kilometre-wide Boguslawsky crater, about 500 kilometres from the Moon's south pole.
This is the first of many missions planned for the south…