This Lost Woman of the Manhattan Project Saw the Deadly Effects of Nuclear Radiation Up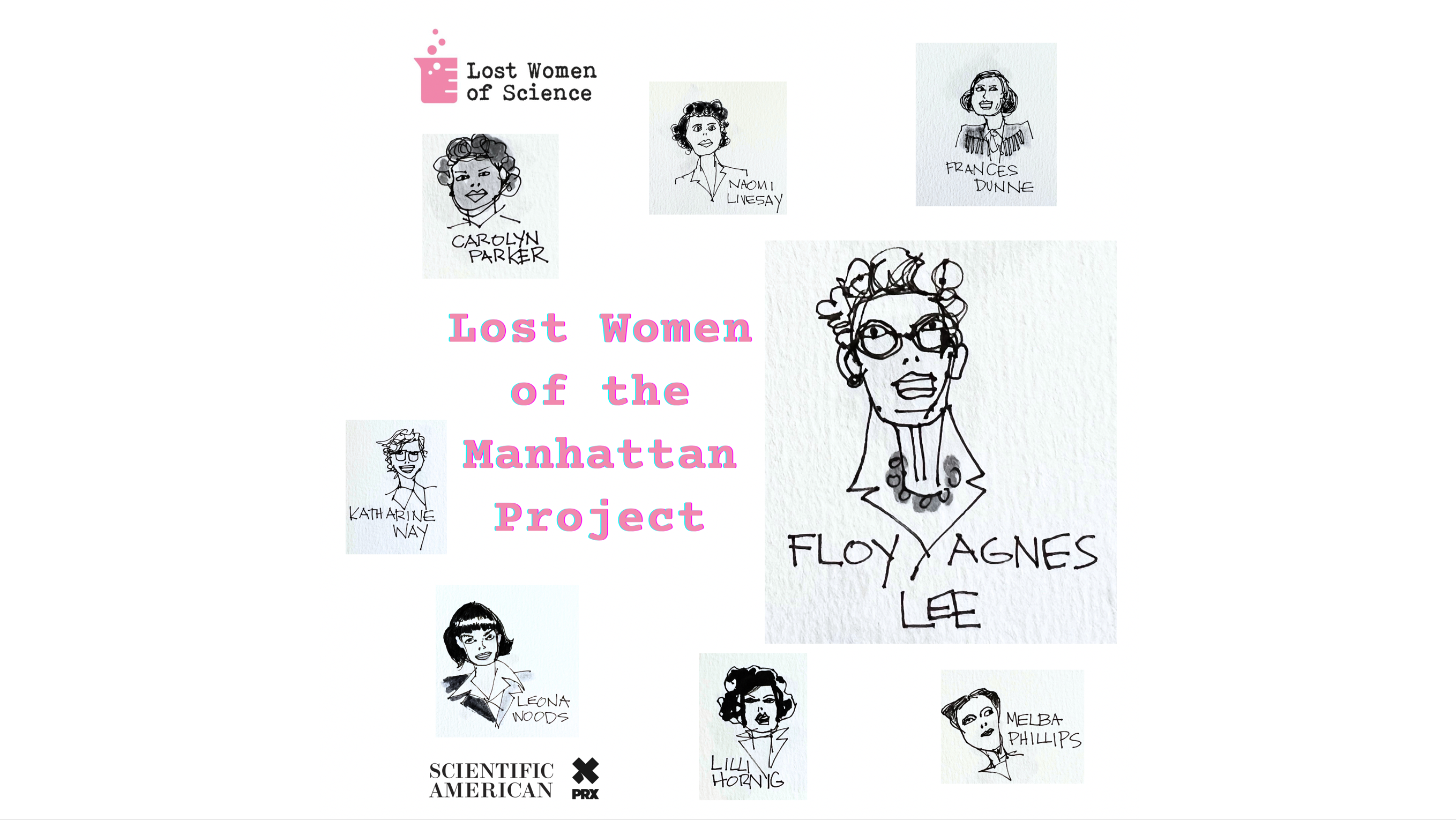 Floy Agnes Lee, known as Aggie, was a hematology technician at Los Alamos. Recruited to the Manhattan Project straight out of college, she collected blood samples from many Manhattan Project scientists, including the renowned physicist Enrico Fermi. Years after the war, she returned to Los Alamos National Laboratory to study the effects of radiation on the human body.
LISTEN TO THE PODCAST
 [New to Lost Women of Science? You can listen to our most recent Short here and our most recent multi-episode season here.]
EPISODE TRANSCRIPT
Floy Agnes Lee: It was in 1945, and the bomb was being developed at that time.
And my assignment was to take, collect the blood from the research men who, scientists who were working on the atomic bomb.
Katie Hafner: This is Lost Women of the Manhattan Project. And that's the voice of Floy Agnes Lee, who started working at Los Alamos National Laboratory in 1945, a year that defined a before and after. A world before nuclear weapons and a world after.
This special series about women who worked on The Manhattan Project is different from what…