City Sewers Can't Handle Climate Change's Intense Rains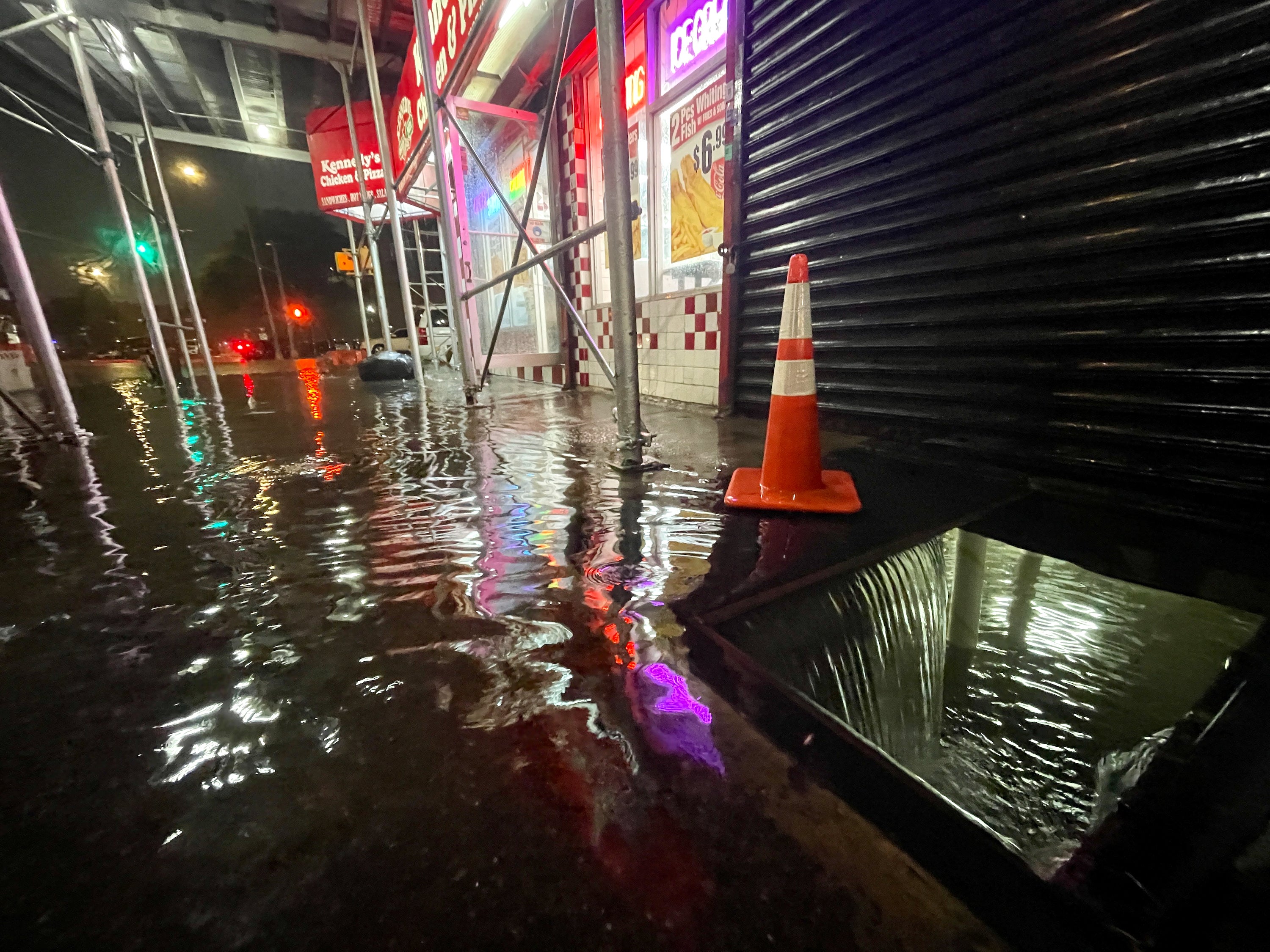 CLIMATEWIRE | It was the most intense rainfall in New York City history and caused the deaths of 11 people trapped in flooded basements.
Nearly two years after Hurricane Ida shocked New Yorkers, officials are warning that residents of New York — and many other U.S. cities — face growing danger as climate change intensifies urban flash flooding.
A series of new reports by the Federal Emergency Management Agency says that most urban drainage systems "were not built to handle the amount of runoff from increasingly intense storms."
In addition, most cities with urban flooding "do not regulate" development in the vulnerable areas, FEMA said, drawing a contrast with development restrictions in areas vulnerable to coastal or river flooding.
The result could be a replay of the catastrophe that Ida caused in New York City, where a day of record-setting rainfall overwhelmed the drainage system. Water poured into city streets and inundated some of the city's illegal and notoriously unsafe basement apartments.
New York City Comptroller Brad Lander has warned that 43,000…