'I've never seen heat this bad. It's not normal': Italy struggles as temperature tops 40C

A fierce anticyclone named after Cerberus, a three-headed monster-dog that features in Dante's Inferno, had not even ended before Italians were warned that a more intense one called Caronte, or Charon, who in Greek mythology was the ferryman of the dead, was on its way.
Italy sweltered in temperatures reaching highs of 38C over the weekend, while Caronte will grip the country from Monday, sending the mercury beyond 40C in central and southern regions, with the islands of Sicily and Sardinia possibly hitting a peak of 48C.
Italians are used to hot summers. But not this hot, especially as the consecutive heatwaves struck abruptly, and followed a spring and early summer marked by storms, flooding and below average temperatures.
Massimo Borgia, who manages a news stand at Piazza Vittorio Emanuele II in Rome's Esquilino neighbourhood, has been forced to sell newspapers outside the kiosk as it's too hot inside.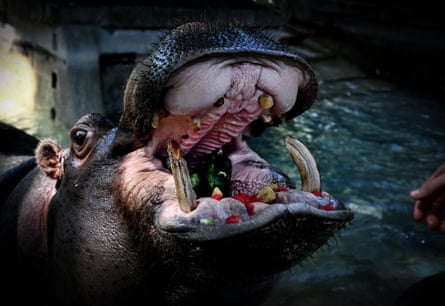 "I've never experienced the heat this…