Climate protesters block coal shipments in three states as Minns warns against

Climate protesters have disrupted coal shipments and motorway traffic at ports in Newcastle, Brisbane and Melbourne.
A climate protester has suspended herself from a rail bridge at the Newcastle coal ports, blocking trains, as coordinated protests were mounted at ports in Melbourne and Brisbane. The woman was livestreaming her solitary protest online and police were on site.
As she swung several hundred metres above the ground from the Kooragang rail bridge, she said the action was in response to Australia's lack of action on climate change.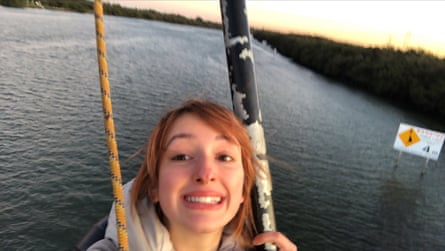 In Brisbane, a Blockade Australia protester caused major disruption on the Port of Brisbane Motorway at Lytton on Monday morning, sitting atop a bamboo pole.
Blockade Australia said in a statement the protests were part of a "coordinated mobilisation in response to Australia's facilitation of the climate and ecological crisis and its active blocking of impactful action towards a safe climate".
The NSW premier, Chris Minns, said while people have…