'Six times the size of Yosemite': the new tribal sanctuary off the super-rich LA coast
The Chumash people viewed the Pacific Ocean as their first home. Their territory once spanned 7,000 sq miles, from the rolling hills of Paso Robles to the white sand beaches of Malibu. Now, the region is one of the most expensive in the US, home to resort hotels, vineyards and multimillion-dollar mansions.
The average house price in Avila Beach, California, where Violet Sage Walker grew up hunting for grunion in the midnight hours, is $1.9m (£1.5m).
"My father would walk across the creek on the backs of steelhead and salmon," says Walker, the Chumash tribal chair. "They were that abundant. Now the water's contaminated, from sewage, runoff and overpopulation. In one generation we've lost the ability to feed ourselves off the land."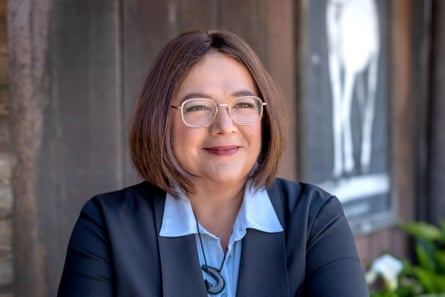 As stewards of that land, however, the Chumash remain an active presence. Today, Walker, her long black skirt rippling in the breeze, is conducting a ceremony for a local surf club that helps veterans connect with the ocean. Along with three other Chumash elders, she blesses…