Satellite imagery reveals 'hidden' tornado tracks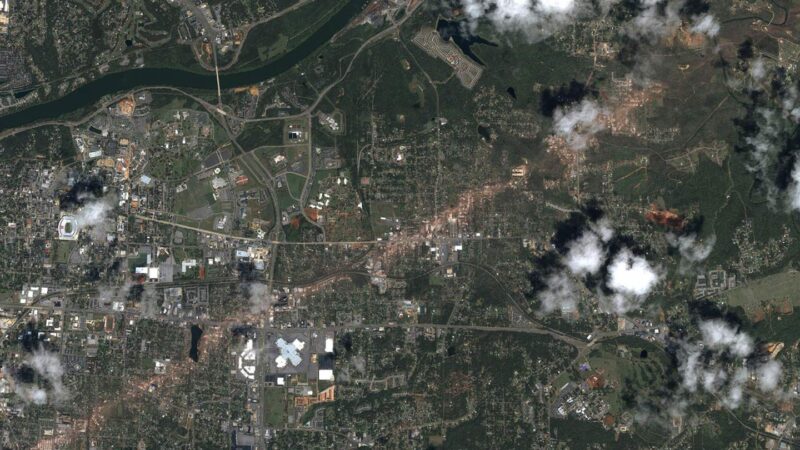 When a strong tornado roars through a city, it often leaves behind demolished buildings, broken tree limbs and trails of debris. But a similarly powerful storm touching down over barren, unvegetated land is much harder to spot in the rearview mirror.
Now, satellite imagery has revealed a 60-kilometer-long track of moist earth in Arkansas that was invisible to human eyes. The feature was presumably excavated by a tornado when it stripped away the uppermost layer of the soil, researchers report in the March 28 Geophysical Research Letters. This method of looking for "hidden" tornado tracks is particularly valuable for better understanding storms that strike in the winter, when there's less vegetation, the researchers suggest. And recent research has shown that wintertime storms are likely to increase in intensity as the climate warms (SN: 12/16/21).
Over 1,000 tornadoes strike the United States each year, according to the National Weather Service. But not all are equally likely to be studied, says Darrel Kingfield, a meteorologist at the National Oceanic and…