NASA Announces the Astronaut Crew for Artemis II Lunar Flyby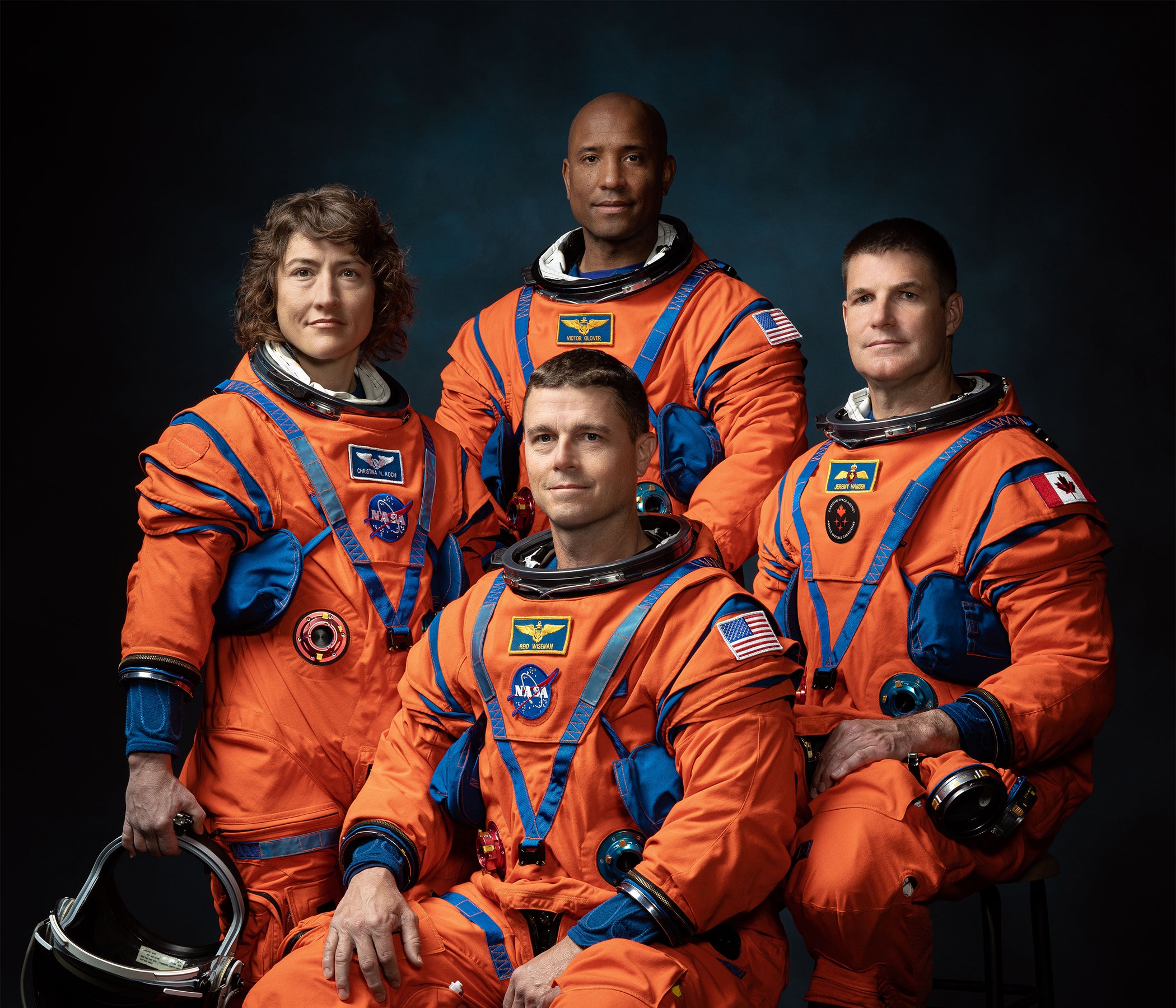 HOUSTON — NASA has named its first astronaut crew bound for the moon in more than 50 years.
The space agency on Monday (April 3) announced the four astronauts who will launch on its Artemis 2 mission to fly around the moon. The crew is expected to become the first moon voyagers since the Apollo program.
The Artemis 2 crew includes commander Reid Wiseman, pilot Victor Glover and mission specialists Christina Koch and Jeremy Hansen. Hansen is a Canadian Space Agency (CSA) astronaut flying under an agreement between the U.S. and Canada. He will be the first non-American to leave Earth orbit and fly to the moon.
The Artemis 2 crew was announced on Monday during an event held at Ellington Field, home to NASA's aircraft operations located near the Johnson Space Center here in Houston. NASA Administrator Bill Nelson and other agency leaders were joined at the event by almost all of the members of the active astronaut corps, less the three currently aboard the International Space Station (ISS).
"Reid, Victor, Christina, and Jeremy, each of these adventurers has their own…