Give mature trees same protection as heritage buildings, say campaigners


Mature and veteran trees should have the same protections as heritage buildings to stop destruction on the scale carried out in Plymouth this week, campaigners have said.
The Woodland Trust is calling for an English Heritage-style body to enforce greater protection for trees – including those which have value to the attractiveness of a town or city.
Unlike those for heritage buildings, the protections for trees were weak, said Andy Egan, the head of conservation policy at the trust.
"We have more protections for buildings than trees," he said. "Our oldest tree, the Fortingall Yew in Scotland is around 3,000–5,000 years old – it is the oldest living entity in Europe, but it does not have the same level of protection as St Paul's Cathedral. No one would think it was acceptable to pull down St Paul's to build another Shard but trees are not protected in the same way."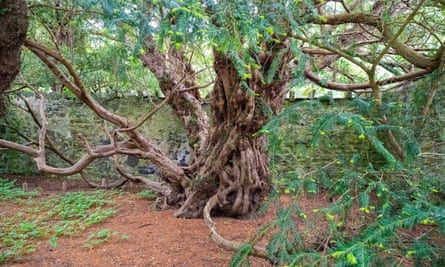 Anger continued to grow on Thursday over the nighttime felling of more than 100 trees by the Conservative-run…