Honeybees waggle to communicate. But to do it well, they need dance lessons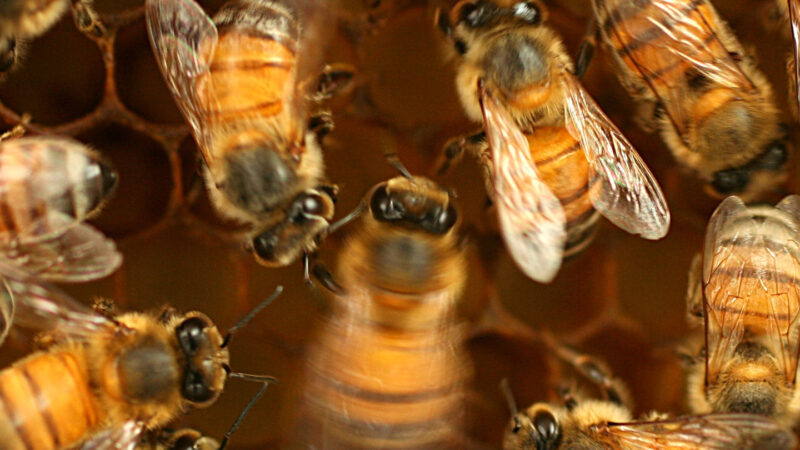 In a castaway test setup, groups of young honeybees figuring out how to forage on their own start waggle dancing spontaneously — but badly.
Waggling matters. A honeybee's rump-shimmy runs and turning loops encode clues that help her colony mates fly to food she has found, sometimes kilometers away. However, five  colonies in the new test had no older sisters or half-sisters around as role models for getting the dance moves right.
Still, dances improved in some ways as the youngsters wiggled and looped day after day, reports behavioral ecologist James Nieh of the University of California, San Diego. But when waggling the clues for distance information, Apis mellifera without role models never did match the timing and coding in normal colonies where young bees practiced with older foragers before doing the main waggle themselves.
Science News headlines, in your inbox
Headlines and summaries of the latest Science News articles, delivered to your email inbox every Thursday.
Thank you for signing up!
There was a problem signing you…