'Everyone should be concerned': Antarctic sea ice reaches lowest levels ever recorded

For 44 years, satellites have helped scientists track how much ice is floating on the ocean around Antarctica's 18,000km coastline.
The continent's fringing waters witness a massive shift each year, with sea ice peaking at about 18m sq km each September before dropping to just above 2m sq km by February.
But across those four decades of satellite observations, there has never been less ice around the continent than there was last week.
"By the end of January we could tell it was only a matter of time. It wasn't even a close run thing," says Dr Will Hobbs, an Antarctic sea ice expert at the University of Tasmania with the Australian Antarctic Program Partnership.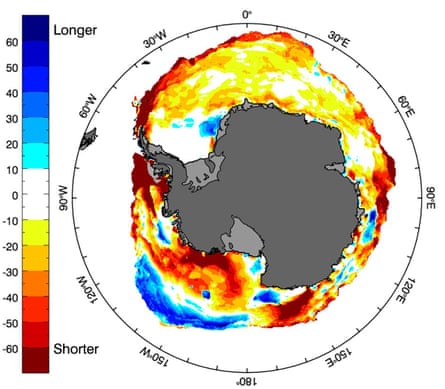 "We are seeing less ice everywhere. It's a circumpolar…