'Everything's gone': eerie silence on Enid Street provides a glimpse into Australia's

Losing everything changes you, says Margaret Kloostra.
"You have to rethink things," she says. "What are the things that are truly important to you?"
Kloostra's 79 years have afforded her ample opportunity to consider that question.
The retired social worker, midwife and nurse has lost almost everything on four separate occasions: a house fire and three floods. Those disasters robbed her of two pianos, photo albums and the university certificate she so proudly achieved as a mature-aged woman originally denied the opportunity to complete her high school education.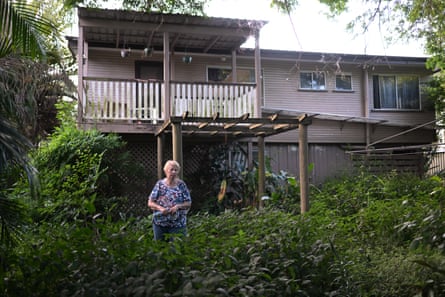 But the floods that inundated south-east Queensland in early 2022 will be the last time Kloostra loses just about everything – at least in the home on Goodna's Enid Street in which she raised her four children.
The house in which she treated clients, read Dutch-language books, wrote passionate letters to the editor and cultivated a lush sanctuary of a garden for half a century…