Trend to mend: cost of living crisis puts darning back in vogue


Thrifty and eco-friendly consumers seeking to make do and mend rather than splash out on new threads are being credited with boosting sales of darning equipment and clothing repair products including patches, colour dye and thimbles.
The trend to mend means haberdashery – associated with the shopping experience as depicted in the1970s sitcom Are You Being Served? – is back in fashion, according to John Lewis.
The department store chain said it had sold out of darning needles and that sales of darning wool had doubled year-on-year, while sales of repair products such as patches and repair tape were up 61%.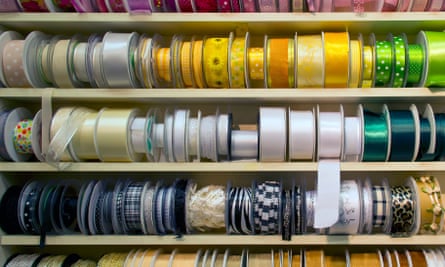 Susan Kennedy, the head of haberdashery at John Lewis, said: "Whether they're looking to rejuvenate their clothes, or have been inspired by the likes of Tom Daley's knitting efforts last year, we're seeing more and more customers turn to sewing, stitching and knitting."
She said sales of dressmaking accessories, such as thimbles, dressmakers chalk and pattern-making accessories were…