With over 100 anti-LGBTQ bills before state legislatures in 2023 so far, activists say


More than 100 bills targeting LGBTQ rights and queer life — from transgender health care to drag shows — have been filed in 22 states for 2023 so far, leading advocates to expect this year will set a new record for anti-LGBTQ legislation. 
So far, Texas has taken the lead with 36 such bills, according to Equality Texas, a statewide LGBTQ advocacy group. Missouri is next with 26, then North Dakota with eight and Oklahoma with six. 
The majority of these approximately 120 bills focus on transgender young people, continuing a trend that began about two years ago.
In the past three years, 18 states have banned transgender student athletes from competing on school sports teams that align with their gender identity rather than the sex they were assigned at birth, according to the Movement Advancement Project, an LGBTQ think tank. Four states — Arkansas, Alabama, Tennessee and Arizona — have enacted restrictions on gender-affirming medical care for minors, though federal judges have blocked them from taking effect in Arkansas and Alabama.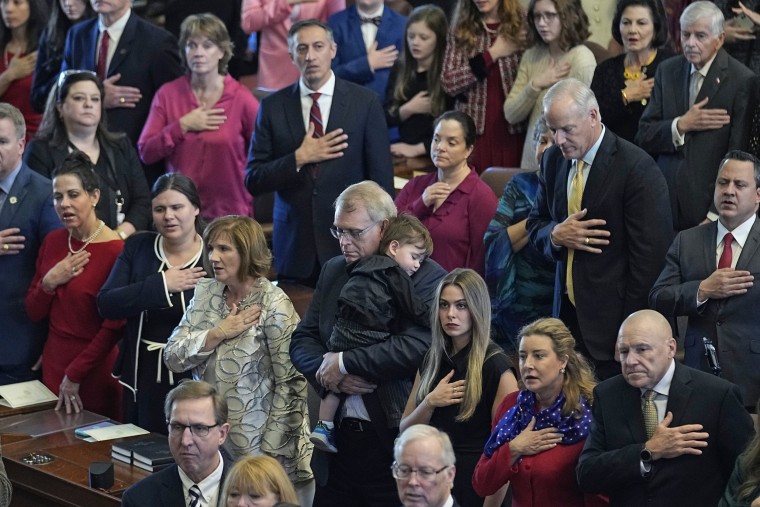 This year lawmakers in at least three states have introduced bills to restrict transgender girls and women from playing on female sports teams, and lawmakers in at least 11 states have proposed bills that would restrict gender-affirming health care for minors. 
For the third year in a row, efforts to restrict LGBTQ rights and queer life have been escalating, according to Chase Strangio, the deputy director of the American Civil Liberty Union's LGBT and HIV Project. Strangio, one of the attorneys who is representing transgender young people and their parents in their lawsuit against Arkansas' prohibition on gender-affirming medical care, said he expected the number of anti-LGBTQ bills filed this year to outpace those filed last year, when more than 340 such bills made it to state legislatures, according to an estimate from the Human Rights Campaign. 
He said he's most worried about more states restricting access to gender-affirming care and, if the makeup of Congress becomes more conservative in 2024, a potential federal ban.
"The rightward shift in state legislatures is really scary," he said. "We're seeing continued erosion and efforts to restrain and constrict and limit bodily autonomy across the board. … There's just a lot that I think people are taking for granted, particularly people who live in states like New York and California and aren't paying attention to what's going on in states like Arkansas, Oklahoma and Texas."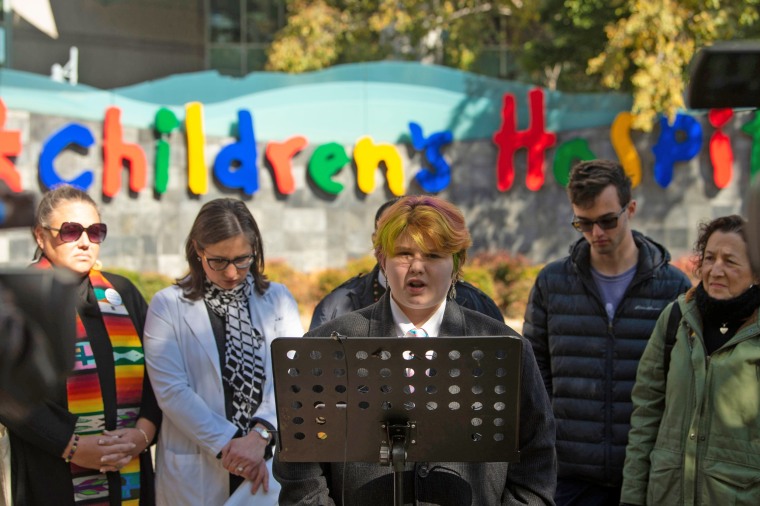 One bill transgender advocates are particularly worried about is an Oklahoma proposal that would bar transition-related care not only for minors but for anyone under the age of 26; it would also prohibit Medicaid from covering such care.
State Sen. David Bullard, the Republican sponsoring the bill, told The Oklahoman that gender-affirming medical care is a "permanent change in your body that cannot be reversed. 
"At the age of 21 you can drink, but at the end of the day if you decide to put the alcohol down, you can put the alcohol down," Bullard told The Oklahoman. "But with this surgery, there is no going back. We just want to make sure that the brain is fully developed before we allow this kind of surgery, permanent thing to happen."
Bullard did not immediately return a request for comment. 
Accredited medical associations — including the American Medical Association, the American Academy of Pediatrics and the American Psychological Association — have supported gender-affirming care for minors. 
Advocates and doctors who treat trans youth have said many of the health care restrictions proposed by state legislators mischaracterize what gender-affirming care is. The World Professional Association for Transgender Health, a nonprofit professional and educational organization dedicated to transgender health, doesn't recommend medical intervention at all before puberty. 
Before puberty, trans young people might socially transition, meaning they might change their name, pronouns and clothing. For some transgender youths, going through puberty in the sex they were assigned at birth can have a negative effect on their mental health, so WPATH recommends puberty-blocking medications in the early stage of puberty (Tanner stage 2), which temporarily pauses puberty, or hormone therapy at the same stage, but only if they meet a list of criteria. Gender-affirming surgery for minors, even post puberty, is rare.
A new slate of bills targeting drag performers has also emerged, likely in response to increasing protests in the past year against children attending drag brunches or Drag Story Hour, a national program started in 2015 in which drag performers read books to children at libraries, schools and bookstores


Read More: With over 100 anti-LGBTQ bills before state legislatures in 2023 so far, activists say