How Water Made Fire in an Indonesian Volcano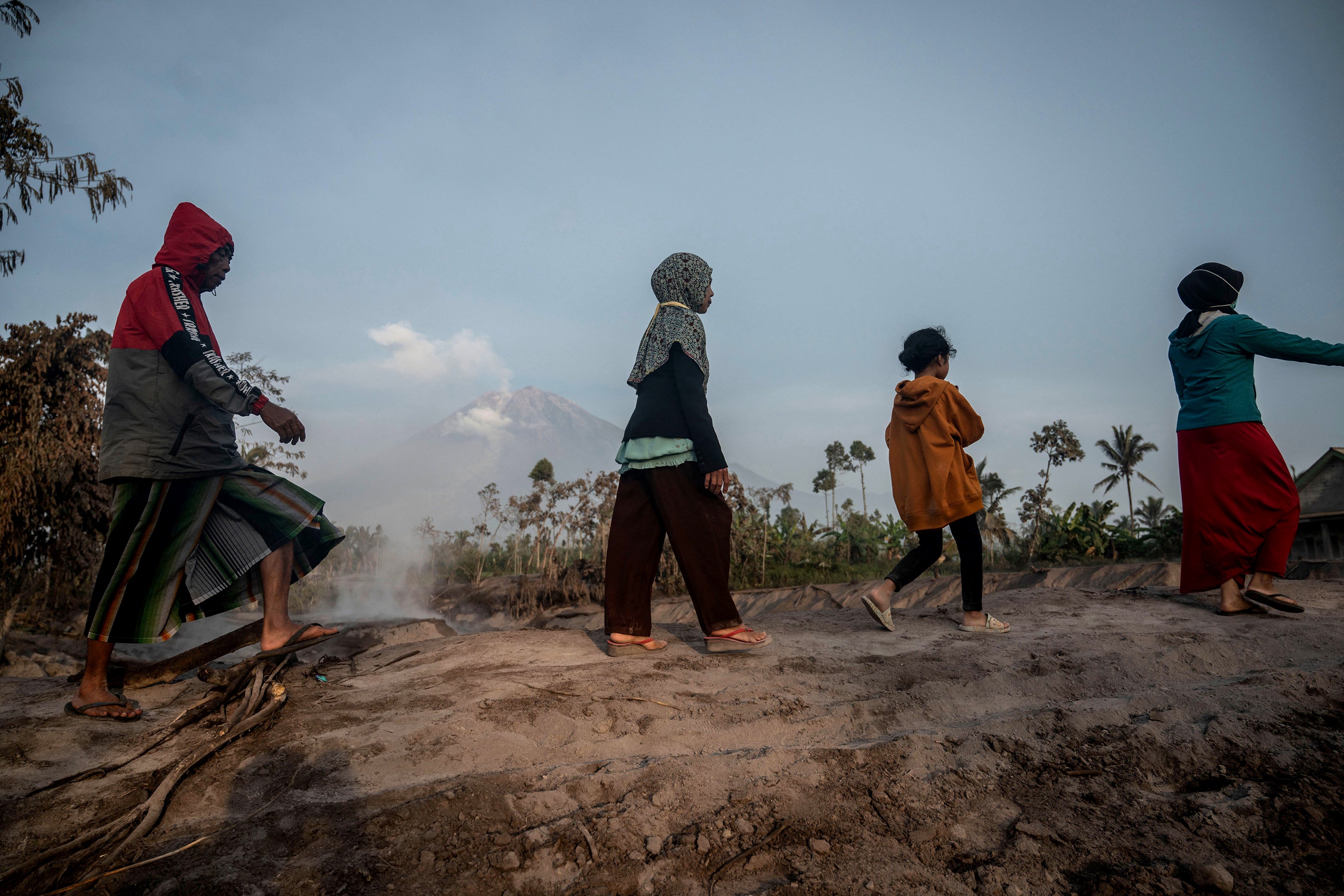 The Indonesian island of Java's tallest volcano, Semeru, sent an ash cloud nearly a mile into the air this week—the latest uptick in unrest from a mountain that belches ash and volcanic gases almost constantly.
The latest explosive activity is par for the course for Semeru, but this event was possibly exacerbated by a surprising-sounding factor: rain. Authorities at Indonesia's National Disaster Management Agency said heavy seasonal rains had eroded unstable lava flows near Semeru's summit, causing a collapse of ash and hot gases called a pyroclastic flow and contributing to the eruptive activity.
"It can be like uncorking a soda bottle," says Sally Sennert, a U.S. Geological Survey volcanologist embedded with the Smithsonian Institution's Global Volcanism Program. Rains can wash out the products of previous eruptions, she says, reducing the pressure that traps hot gases under the surface and allowing them to erupt. Simultaneously, the volcano is always burping out small and medium explosions of gas, which can also cause new flows and collapses. "It's really…