Mauna Loa, Earth's Largest Active Volcano, Just Woke Up after 38 Years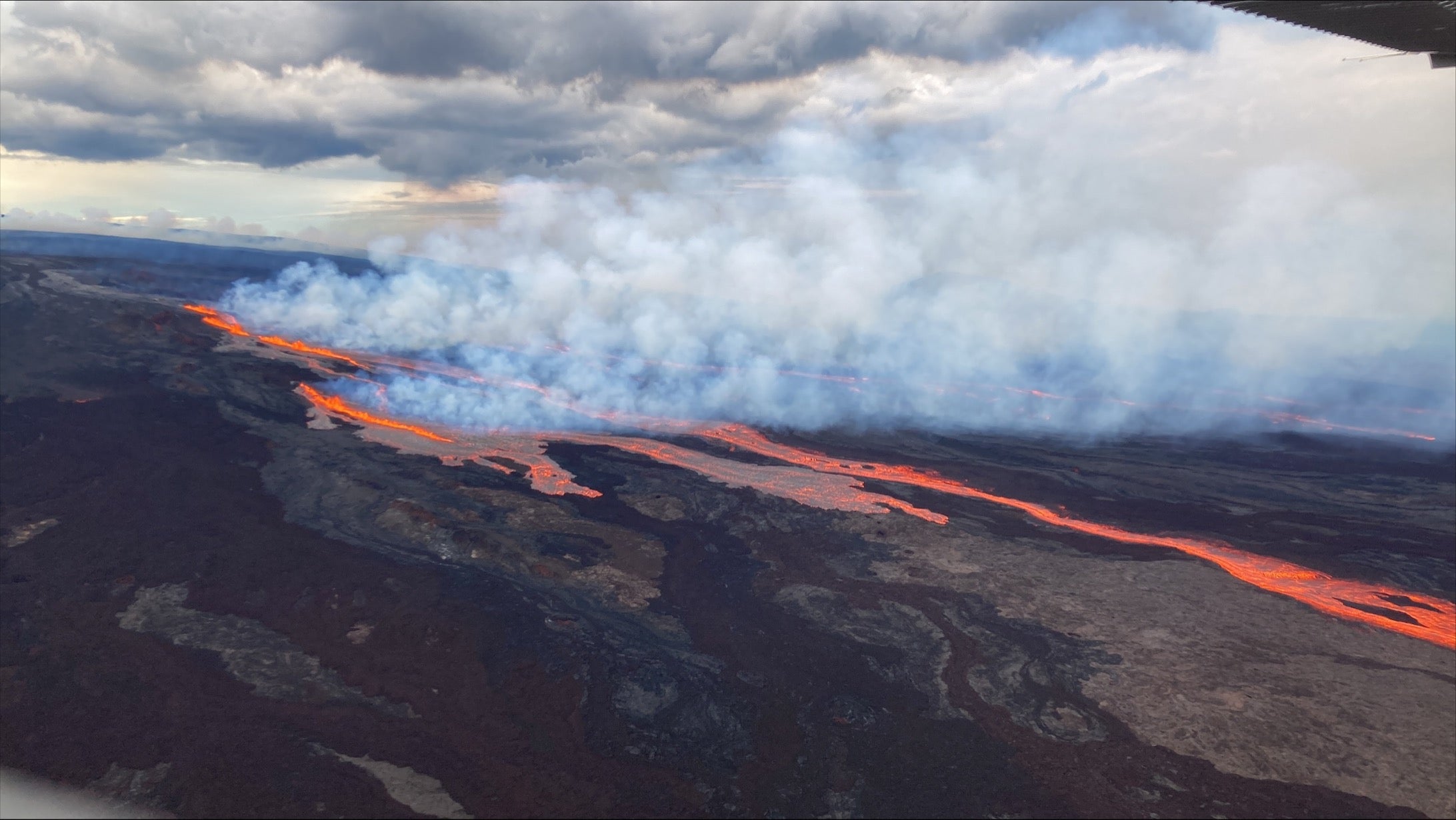 Hawaii's Mauna Loa volcano—the largest active volcano on Earth—erupted on Sunday night for the first time since 1984, flooding the bowl-like caldera at its summit with a pool of glowing lava.
The eruption was presaged by an increase in earthquake swarms and sections of the ground moving up and down at the summit caldera (called Moku'aweoweo) starting in August, says Jessica Ball, a volcanologist at the U.S. Geological Survey. At approximately 11:30 P.M. Hawaiian Standard Time on November 27, lava started erupting within the caldera. By Monday morning, the eruption had migrated to the northeastern flank of the volcano, where fissures were feeding lava flows at high elevations.
The lava flows were not threatening any communities at the time this report was published. Flows are expected to remain within the Northeast Rift Zone, which is part of Hawaii Volcanoes National Park, according to the Hawaiian Volcano Observatory. But the situation could change, Ball says, and local authorities are monitoring the eruption closely. "With Mauna Loa, we don't take chances," she…