Australia's 'unraveling' climate risk leaving more homes uninsurable against flooding,


When Kim Sly moved to a lower-lying area of Forbes four years ago, she was asked to pay $12,000 a year for flood insurance.
The bill was a shock. Her new home was built 1.2 metres above the ground to protect it from floods, a factor that did not seem to influence the insurance company's assessment.
By now, she would have paid a staggering $48,000 in insurance costs.
"It is a huge amount of money," she said. "I've always believed in insurance. I've never not been insured for anything, you know, houses, cars."
"But for me … it wasn't an option, because $48,000 is a lot of money, that if we did need to replace carpets etc, it would have gone a long way."
When the floods hit Forbes this month, the water inundated her yard and shed. She only lost incidentals. "We were one of the lucky ones," she says.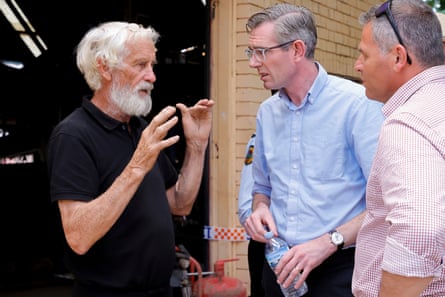 Just to the east, in flood-ravaged Eugowra, Greg Agustin had his mechanic workshop ruined during last week's disaster. Half the roof has…