Layoffs create uncertain outlook for tech sector

Tech wreck or tech wobble?
Is it a crash or a ripple? An adjustment linked to just a few companies or a sign of bad times ahead?
There are different views on what the last week of job losses means for the tech sector here.
The Government and industry representatives used works like 'rightsizing', 'downsizing' and 'correction' to describe the decisions made by companies that had aggressively over-hired during the pandemic and now found themselves with too many staff.
Other commentators used terms like 'canary in the coal mine' and 'tip of the iceberg' to describe the layoffs, claiming it was the start of a wider downturn.
While there are similarities between the factors that led to cutbacks at Meta, Stripe and Twitter, the companies also have their own unique issues to deal with.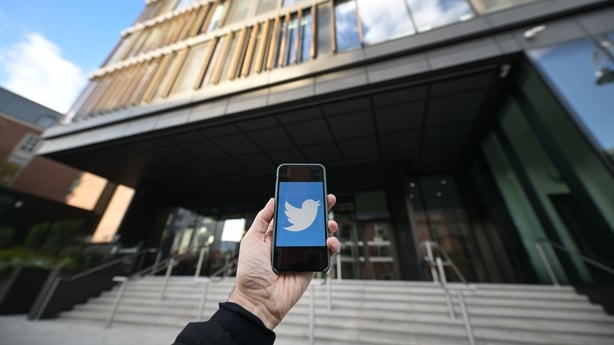 Elon Musk, Chief Twit
Like scrolling through a spat between celebrities on social media, the dramatic events at Twitter over the last week have transfixed observers.
On Friday 4 November, Twitter staff in Dublin were among those who found themselves locked out of their emails and offices and told that their jobs were gone.
Under Irish employment law, the workers based here cannot be immediately laid off and have now entered a period of consultation.
Half of Twitter's global workforce was let go – a dramatic and swift cull by the company's new owner Elon Musk.
But more drama was to come.
There were on-again-off-again attempts to roll out a new grey 'official' badge for Twitter and there was confusion over the new 'Twitter Blue' subscription service which appeared to vanish a day after going live.
In his first communications with his remaining staff, Mr Musk warned that the company could go bankrupt and said that remote working would no longer be allowed, employees would have to return to the office.
That won't be a problem for a number of Twitter's senior privacy and data protection officers who reportedly resigned.
Among them, is believed to be the company's Chief Privacy and Data Protection Officer, Irish man Damien Kieran.
Regulators in Ireland and in the US have started to raise concerns.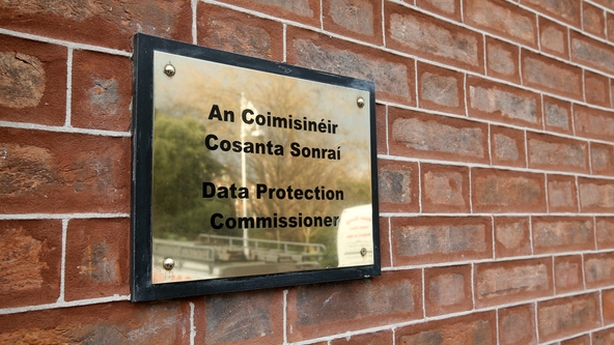 'Main establishment'
The Irish Data Protection Commission (DPC) said on Friday that it was making inquiries with Twitter following the reports that a number of senior executives had left the company.
"We have read media reports about the departure of a number of senior staff, including their Data Protection Officer, and we are making inquiries with Twitter," said Graham Doyle, Deputy Commissioner with the DPC.
One of the areas of concern for the DPC involves 'main establishment'.
Under data protection regulations, Twitter is 'main established' in Ireland which means decisions about the processing of EU users' personal data are made here.
"We will want to establish, following media reports, if Twitter intends to make changes and if so, this could have a knock-on effect in terms of Twitter being able to continue to avail of the one-stop-shop system of main establishment," Mr Doyle said.
Meta: Virtual world gamble has real world consequences
On Wednesday, it was announced that around 350 Irish-based employees are at risk of losing their jobs at Facebook parent company Meta.
The firm said it was reducing the size of its global workforce by about 13% and letting more than 11,000 employees go.
There are around 3,000 people directly employed by Meta in Ireland and the 13% cut is expected to be applied here.
Potentially impacted Irish staff were given the bad news following the announcement by CEO Mark Zuckerberg and they have now entered a collective consultation.
In a message to employees, Mr Zuckerberg pointed to over-optimism and over-hiring during the pandemic, when demand and stock prices soared.
"Not only has online commerce returned to prior trends, but the macroeconomic downturn, increased competition, and ads signal loss have caused our revenue to be much lower than I'd expected," he said.
"I got this wrong, and I take responsibility for that."
"There is a lack of interest among the wider public in the metaverse"
Something that he didn't describe as 'wrong', or take responsibility for, was the 'metaverse'.
Facebook changed its name to Meta to reflect its focus on the metaverse and has invested billions of dollars in the technology.
It is a virtual reality world where people can meet and collaborate online in interconnected 3D digital spaces.
Mr Zuckerberg thinks it is the future and the next big thing, but investors are not convinced and the concerns have led to big falls in the company's share price.
There is a lack of interest among the wider public in the metaverse.
Many people are enjoying the return to in-person meetings and have no desire to return to virtual engagements even it is via a high-tech world described as 'Zoom on steroids'.
Mr Zuckerberg did make reference to the metaverse in his message to staff this week but not to announce a U-turn or a scaling back, rather he described it as a growth area.
"We've shifted more of our resources onto a smaller number of high priority growth areas," he said.
"Like our AI discovery engine, our ads and business platforms, and our long-term vision for the metaverse."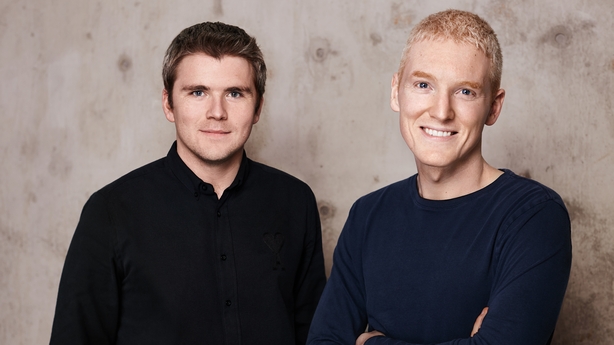 Stripe redundancies
On Wednesday, payments firm Stripe officially informed the Tánaiste and Minister for Enterprise Leo Varadkar of its plan to make some of its Irish-based staff redundant.
Under employment law, companies proposing a collective redundancy are required to inform the Minister for Enterprise at least 30 days before the first dismissals take place.
Companies are also required to carry out a 30-day consultation with employees and their representatives where collective redundancies are being proposed.
Earlier this month, Stripe announced plans to lay off 14% of its workforce globally.
In an email sent to staff, founders Patrick and John Collison said the company had over-hired for the world we are in.
The Limerick brothers said the job losses will bring the numbers employed by the company back to 7,000 from around 8,000 currently.
Stripe employs around 600 people in Ireland and it is unclear how many Irish staff will be impacted by the decision as the company said the headcount reduction would not be applied evenly across the organisation.
Uncertain outlook
On Thursday, it was reported that Amazon is to conduct a cost-cutting review of unprofitable business units.
It is not clear how it might impact Ireland, where the company employs around 5,000 people.
Last month, chip maker Intel announced a multi-billion-dollar cost-cutting plan following a slump in computer demand and, once again, we don't know how it might affect the company's 5,000-strong Irish workforce.
Another very large Irish employer, Apple, recently warned that its sales would fall short of expectations due to a Covid lockdown at a key iPhone factory in China.
On Friday, IDA Ireland described the global macroeconomic environment as increasingly uncertain and that after a period of rapid hiring and jobs growth, companies like Twitter, Stripe and Meta had found that they need to reduce their costs and employee numbers in line with reduced revenue forecasts and weakening company valuations.
"These layoffs are regrettable and our thoughts are with those who are losing their jobs," said IDA Ireland's Interim CEO Mary Buckley.
She said that the agency continues to win new investment in sectors including technology, financial services and life sciences but she also warned that competition was 'fierce' when it comes to attracting companies to Ireland.
"We must remain competitive while working to address immediate issues related to the carrying capacity of the economy including housing, energy, water, infrastructure and planning," Ms Buckley said.
Failure to address fundamental problems like accommodation shortages and infrastructure deficits will jeopardise Ireland's attractiveness as a location for foreign direct investment, leading to a nightmare scenario that could see the current tech redundancy 'ripple' quickly becoming a wave.