Financial stock roundup: Disappointing earnings fueled week's biggest declines (NYSE:RNR)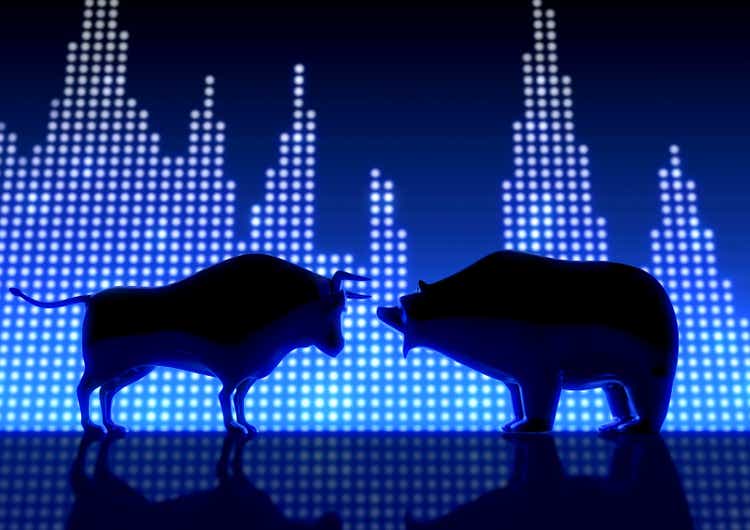 Four of the five biggest decliners in financial stocks reported a miss in their latest quarterly results this week, while most of the top five climbers were non-U.S.-based firms.
Cincinnati Financial (NASDAQ:CINF), down 12%, fell the most of any financial stock with market cap over $2B the week ended July 29, after the insurer's Q2 earnings and revenue trailed Wall Street expectations as loss ratios were elevated from recent periods;
Bread Financial Holdings (NYSE:BFH), formerly Alliance Data Systems, slid 10%, as the credit card issuer also posted a double miss on Q2 EPS and revenue;
OneMain Holdings (NYSE:OMF), which lends to non-prime customers, fell 9.9% for the week after Q2 earnings and revenue fell short of expectations and market sentiment soured on the stock with fears of a recession;
Columbia Financial (NASDAQ:CLBK), down 8.1%, posted Q2 EPS of $0.22, less than the $0.26 it earned in the year-ago quarter, as it increased its provision for credit losses and noninterest income fell; and
Reinsurer RenaissanceRe (NYSE:RNR) Q2 revenue missed consensus; total fee income for the quarter fell to $34.3M from $46.2M a year earlier.
As for the top five gainers, many are non-U.S. based banks that may have benefited when the U.S. dollar's strength eased this week. Buenos Aires-based Grupo Financiero Galicia's (GGAL) stock surged 27%;
Another Argentinean bank, Banco Macro (BMA) shares climbed 26%;
Scotland-based bank NatWest Group (NWG) stock posted a 13% gain for the week;
WSFS Financial (WSFS), based in Wilmington, Delaware, rose 13% in the same week it turned in better-than-expected results; and
Brazil fintech XP Inc. (XP) increased 13% after a report that its introducing bitcoin (BTC-USD) and ether (ETH-USD) trading for clients.
In the past five days, the U.S. Dollar Index fell 0.9% in the same week that the Federal Reserve boosted its key rate by 75 bps to tame inflation.


Read More: Financial stock roundup: Disappointing earnings fueled week's biggest declines (NYSE:RNR)